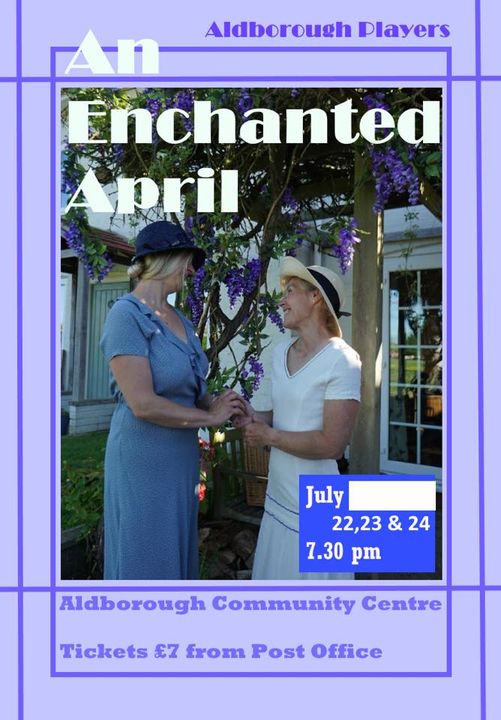 An Enchanted April
The Aldborough Players proudly present their summer production "An Enchanted April" adapted from the the book by Elizabeth bin Armin.
Important announcement!!
After much discussion within the group we have decided that due to ongoing restrictions for COVID-19, to move the performance date of An Enchanted April to 22nd, 23rd and 24th of July!
Any tickets already bought will still be honoured.
Anyone with a ticket who can't make the new date will be given a full refund. Please return you ticket back to the post office to collect your refund.
The Players apologises for any inconvenience caused by this decision and look forward to to performing for you on the new dates!
Poster for Enchanted April